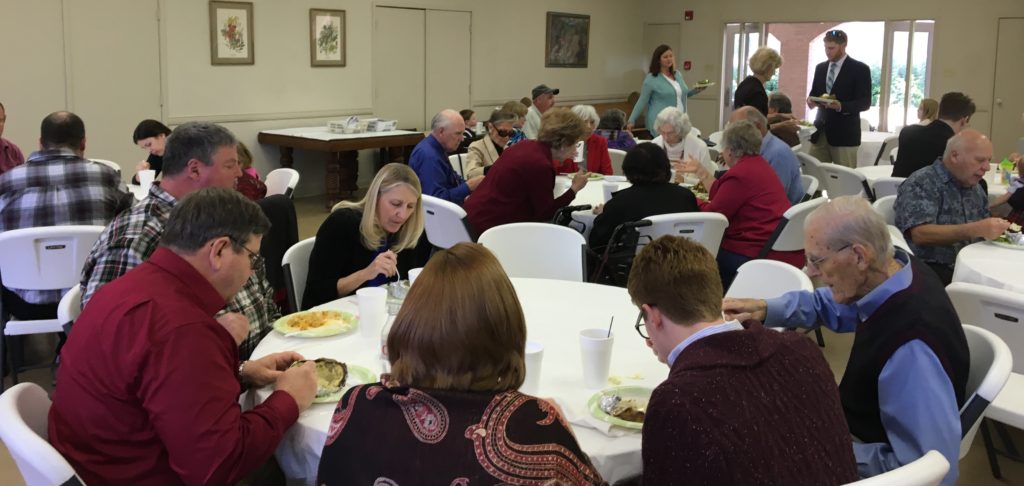 At First Presbyterian, we believe eating and spending time together is crucial to building meaningful relationships in Christ.
Every Wednesday night at 5:45p we have a church meal followed by a small group Bible study. The meals are $5 per person with a maximum of $15 per family. The study ends by 7pm.
We also gather several times a year as a congregation for meals following worship.